Harmony Hall Retreat is a space on our campus where we offer ongoing retreat sessions open to the public, and to anyone attending a retreat at the center. Our philosophy with everything we offer is to take a real break from your day, not just for exercise, but to go deeper into your practice. Many people coming to the center experience a shift in energy as soon as they enter the property–a sense of timelessness, a true retreat for rest and renewal.
Harmony Hall is located next to the pool in the beautiful Caravansary complex. If you want to use the pool on the day of your retreat class it is a $5 add-on and good all day (as long as you have paid for your class at the same time.)
If you don't live locally and want to design your own retreat based on what we offer, please contact the office to see if there are accommodations available on site (we have a two night minimum). There are also many vacation rentals close by.
Re-Treat Your Self!
Harmony Hall Retreat Guides
Director of Yoga Paradisa and program consultant for Harmony Hall Retreat is an accomplished artist, healer, author and alchemist. She has been enjoying & employing movement […]

Yoga Instructor / Meditation Leader / Intuitive Guide A passionate heart-led Being, living and teaching yoga, meditation, and holistic health practices in the high desert (CA). […]

Has written music and played in bands since 1999. He plays guitar, bass, drums and harmonium. Music and performing has been his personal meditation practice, a […]

Vincent has been sharing his practice of Sound Medicine since 2015. He began his studies of this ancient art in 2014 under the guidance of The […]

Dr. Catherine Svehla is a storyteller and teacher with a PhD in Mythological Studies and Depth Psychology from Pacifica Graduate Institute. She led the High Desert […]

Holly Rae has been a Reiki Master-teacher for over 20 years. Coming from up-state New York she had the opportunity to train and be attuned in […]

A bodyworker and visual artist living and working in Joshua Tree. He has been a certified massage therapist and bodyworker since 2003, specializing in acupressure, meditation, […]
This is a group meditation guided by the sounds of Sacred Instruments. By focusing our attention on the tones and melodies being played, we give our minds the opportunity to break away from their normal patterns of structured, rigid thinking and allow ourselves to move to a more fluid, imaginative and relaxed state of Being. Our 90 minute gathering will have you immersed in a mixture of tones created by Gongs, Indigenous Flutes, Percussion, Himalayan and Crystal Bowls. As you lay comfortably and let yourself merge with this vibrational experience, your body will naturally begin to restore and align its own vital energy, as the mind journeys and explores new territory in your inner world.
Qi Gong
Update: Classes will resume on April 29.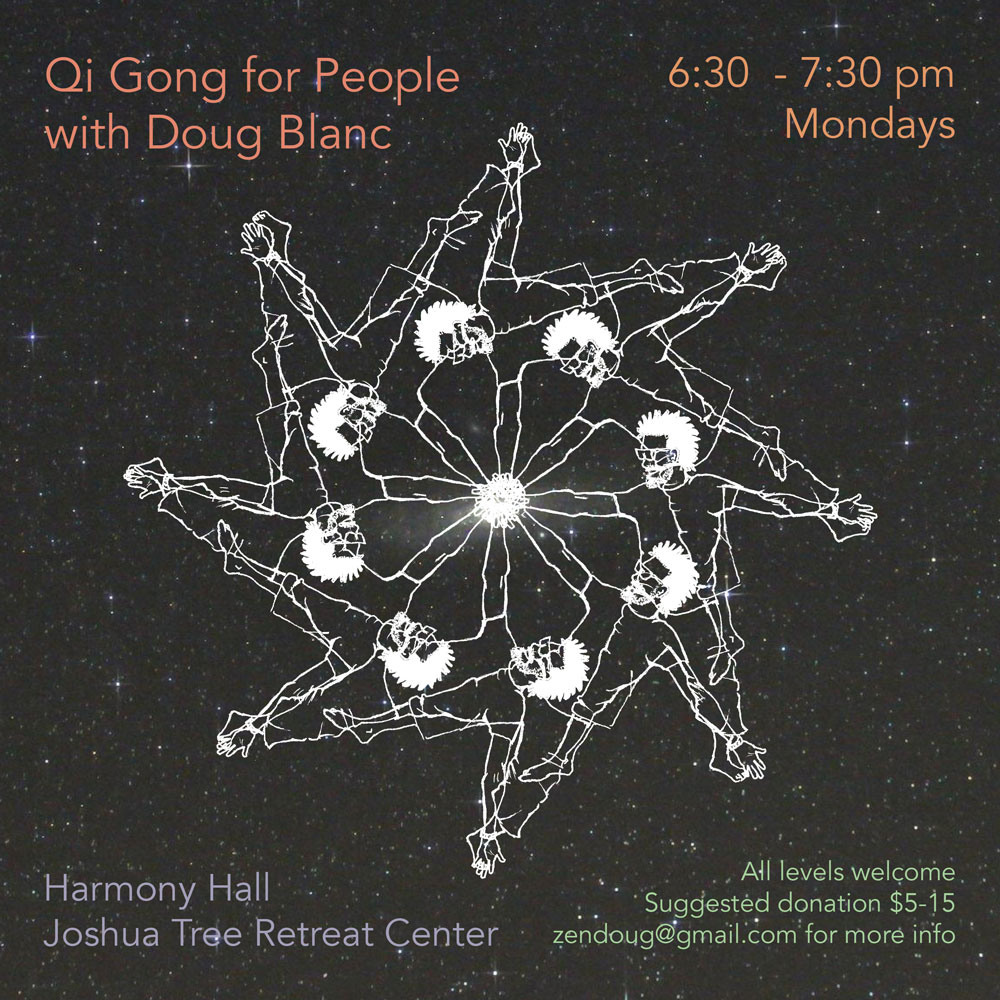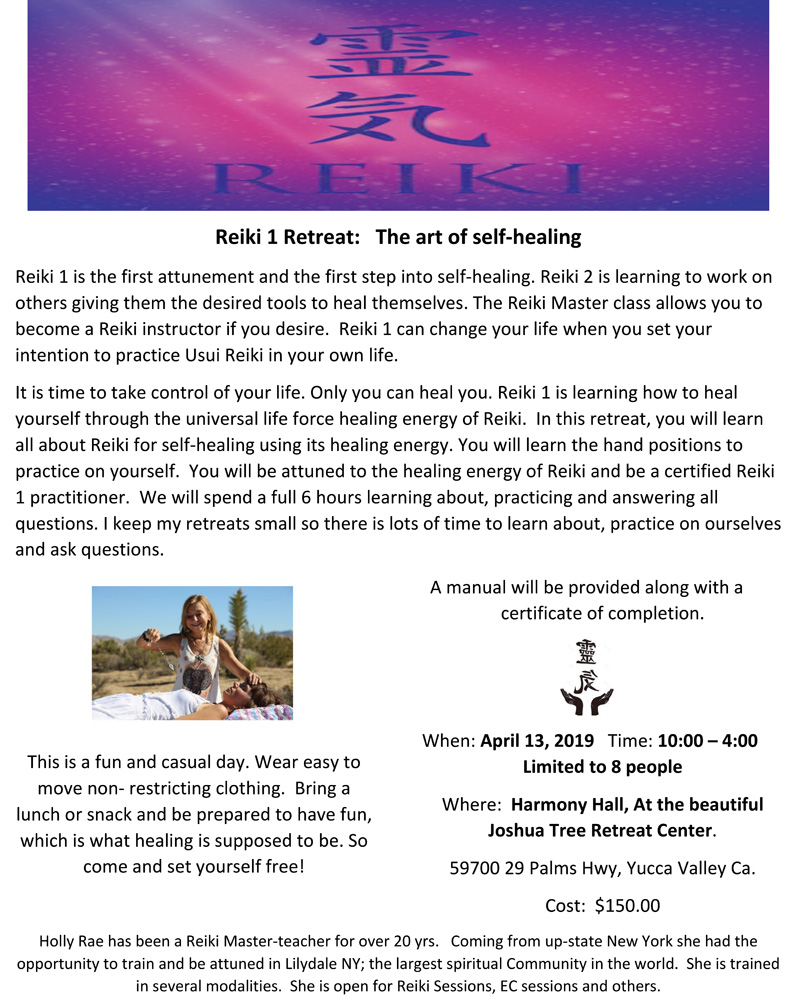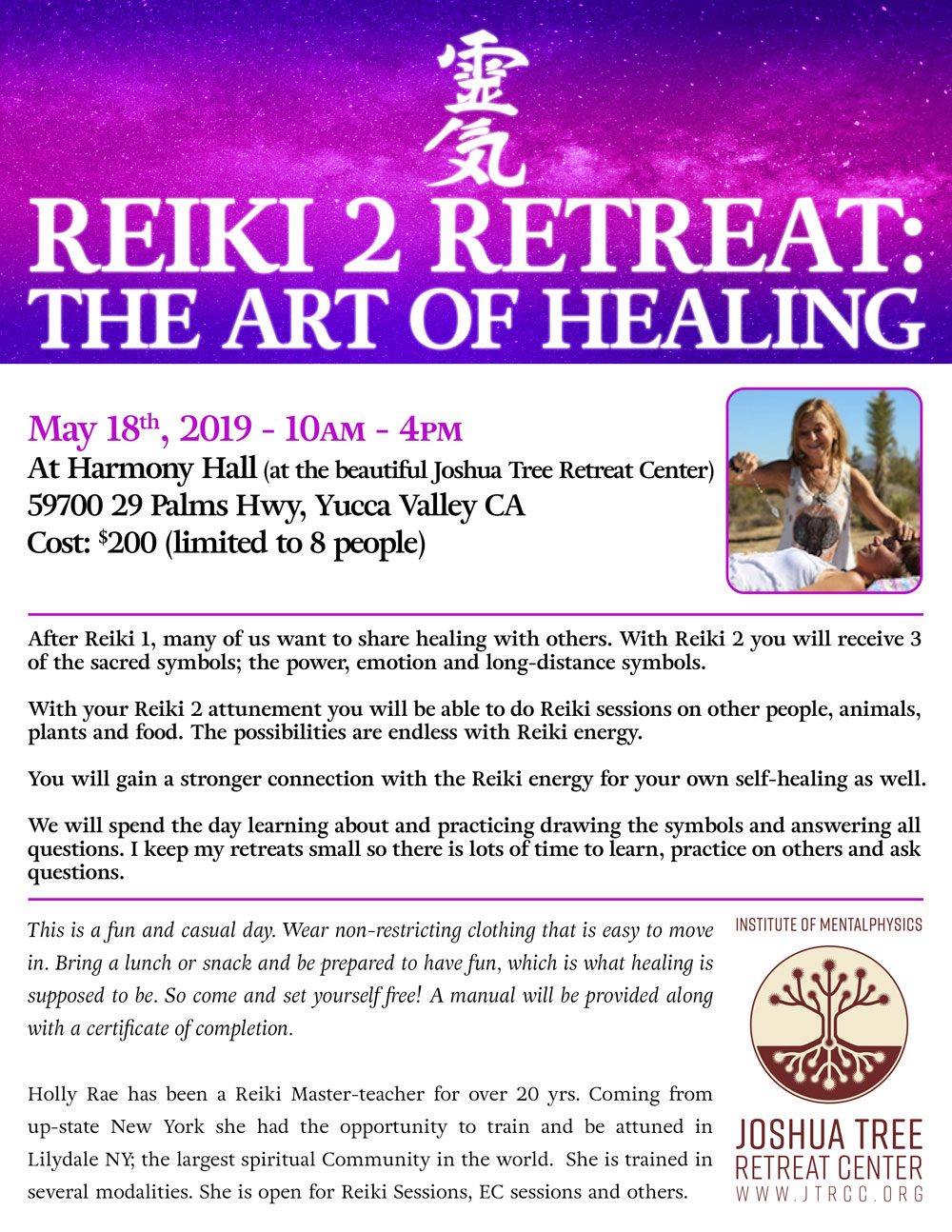 Aphrodite, Eros and Romantic Love