ORGANIC ARCHITECTURE & PRESERVING JTRC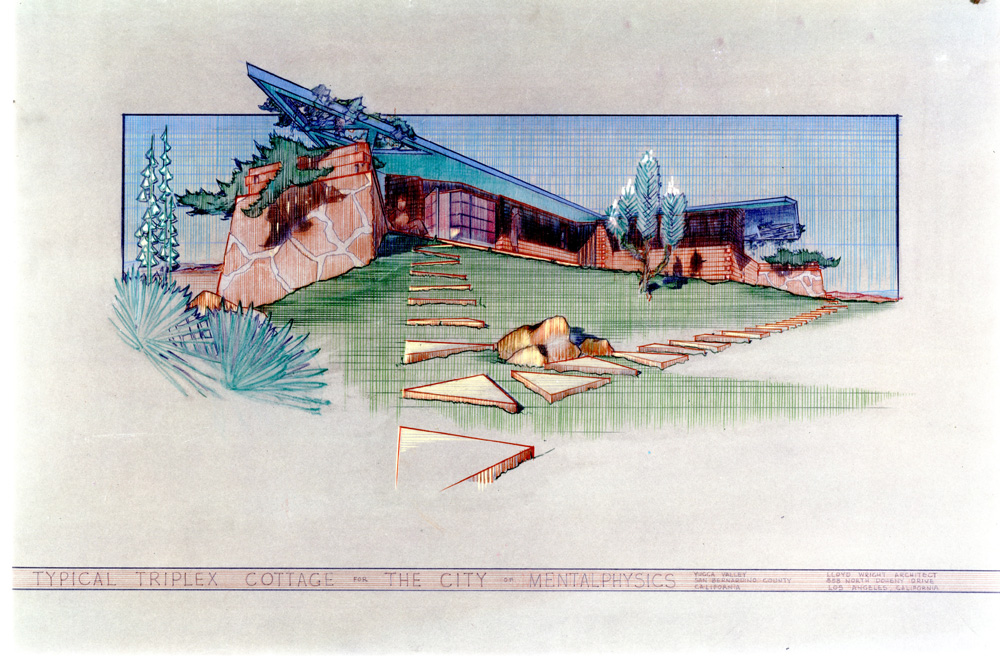 Lloyd Wright's original drawing of "Typical Triplex Cottage of The City of Mentalphysics.
The Joshua Tree Retreat Center represents the largest collection anywhere of Lloyd Wright mid-century buildings constructed and aligned with Organic Architecture principles. Embodying the essence of Organic Architecture, the interweaving of civilization and human habitation with the natural world, is at the core of this historical space. 
Originally, Ding Le Mei asked Lloyd Wright's father Frank Lloyd Wright to design the City of Mentalphysics, incorporating nature's beauty & principles into the spiritual and architectural vision of a "model city of the world and a true city of brotherly love".  Frank Lloyd Wright referred the project to his son, Lloyd Wright, who already had an established architectural practice in Los Angeles at the time.
Preserving this sensitive land and unique architecture is one of our highest priorities at the Joshua Tree Retreat Center.  As we move forward with our restoration plans we are embracing the legacy of Organic Architecture design principles for this beautiful desert refuge.  To work with us to develop the visioning and design process and help us steward an inspired long-term comprehensive strategy, we formed the Whole Arts Auxiliary and have brought on Design Integration Group ("DIG") to assist us with the restoration of the buildings and the site and updating an ecologically oriented master plan for the entire site.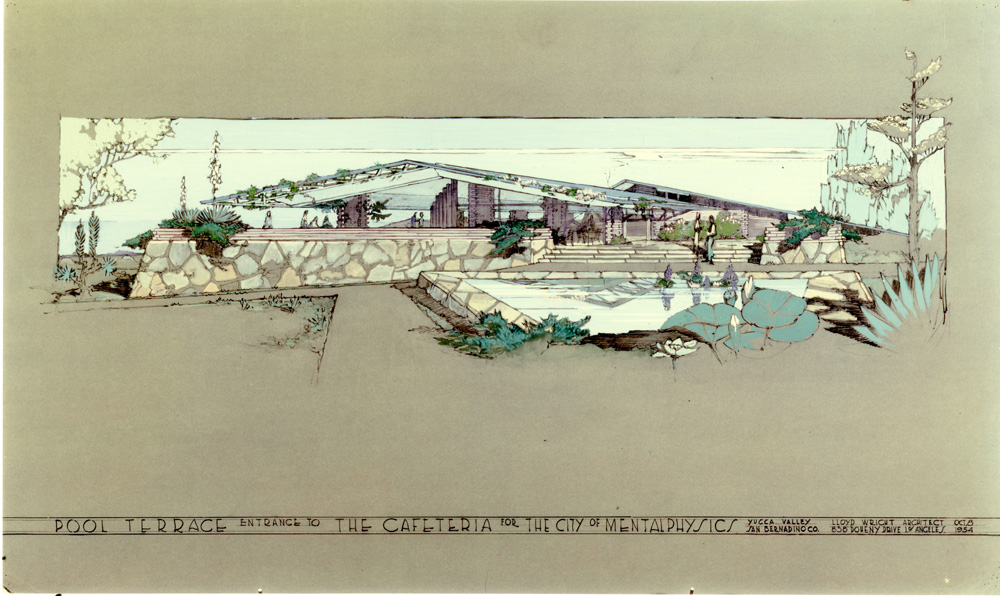 Lloyd Wright's original drawing of the "Pool Terrace entrance to Cafeteria for The City of Mentalphysics.
DIG's founders and principal partners, Hannah Wear and Kevin Parkhurst both worked closely with Eric Lloyd Wright, Frank Lloyd Wright's grandson and son of Lloyd Wright, for over 20 years as Chief Associates in his architectural studio. Hannah and Kevin carry forward the mission of Organic Architecture through their design work and educational programs.  
While with Wright Kevin and Hannah worked towards the evolution of the principles and aesthetics of Organic Architecture with the influence of the insights and concepts of ecological design and our contemporary understanding of social and environmental issues. Kevin was founding Executive Director and Hannah the Program Coordinator of Wright Way Organic Resource Center, a not-for-profit project providing social and environmental education programs based in a rustic 24-acre site in the Santa Monica Mountains above Malibu, California. Hannah and Kevin remain Eric's and his wife and artist Mary Wright's personal liaison to the design world.
The Wright Way Legacy of Organic Architecture: 
For more on Organic Architecture please click below to view a short clip of a documentary which Hannah and Kevin are developing.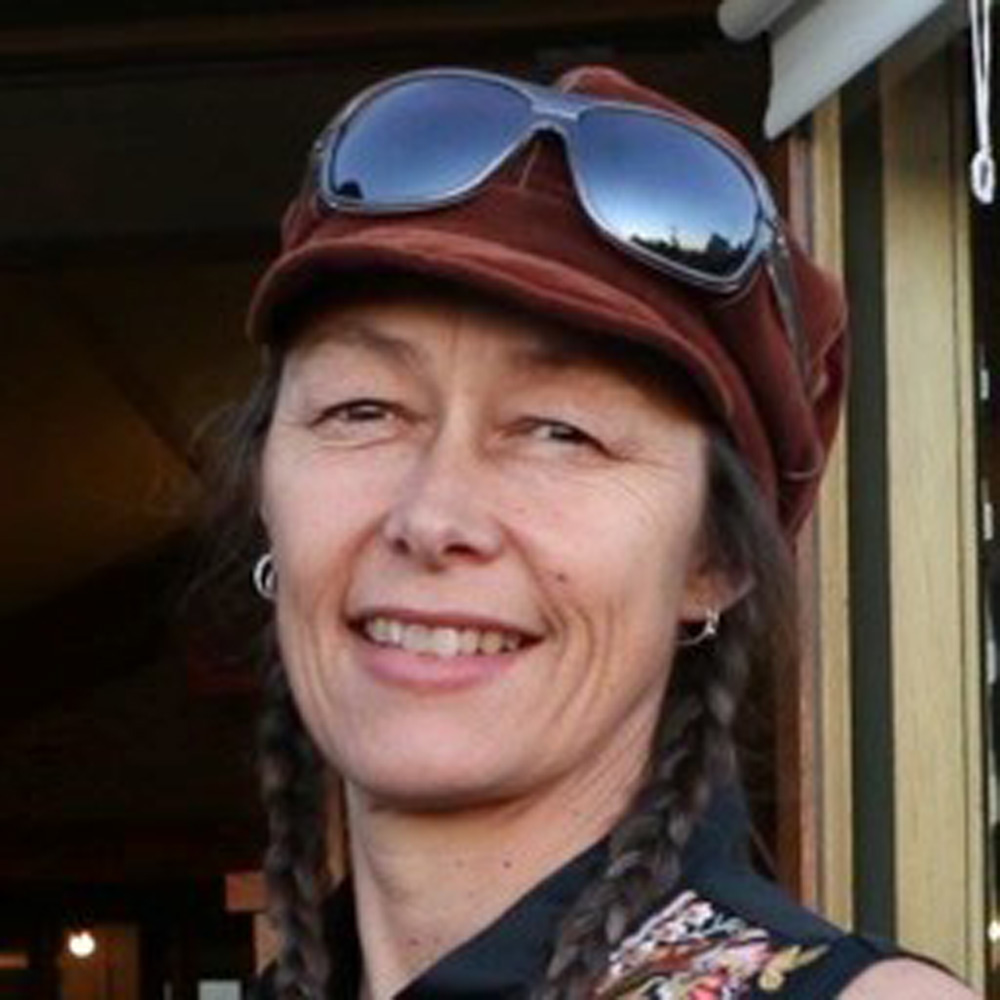 Hannah Wear – Studio Director  
Hannah is Studio Director for Design Integration Group and is a Lead Designer and Project Manager for multiple projects. As the daughter of an organic architect and personal friends with the Wright family since her early childhood, Hannah has a deeply rooted and intrinsic understanding of the language and values of Organic Architecture.  In her work, she is particularly interested in assessing the needs and parameters of clients through integrating innovative solutions that are thoughtful and effective, while striving to create beautiful and rewarding spaces.
Hannah is a systems expert with a broad understanding of contemporary and alternative mechanical systems. She is deeply concerned about the environmental quality of the materials we use in buildings and has extensive knowledge on environmentally responsible building products. She is a specialist in passive and active solar design and has hands on experience working with solar electric and wind power generation systems.  She is very interested in the relationships between form and siting to create buildings that are intrinsically efficient and environmentally responsive.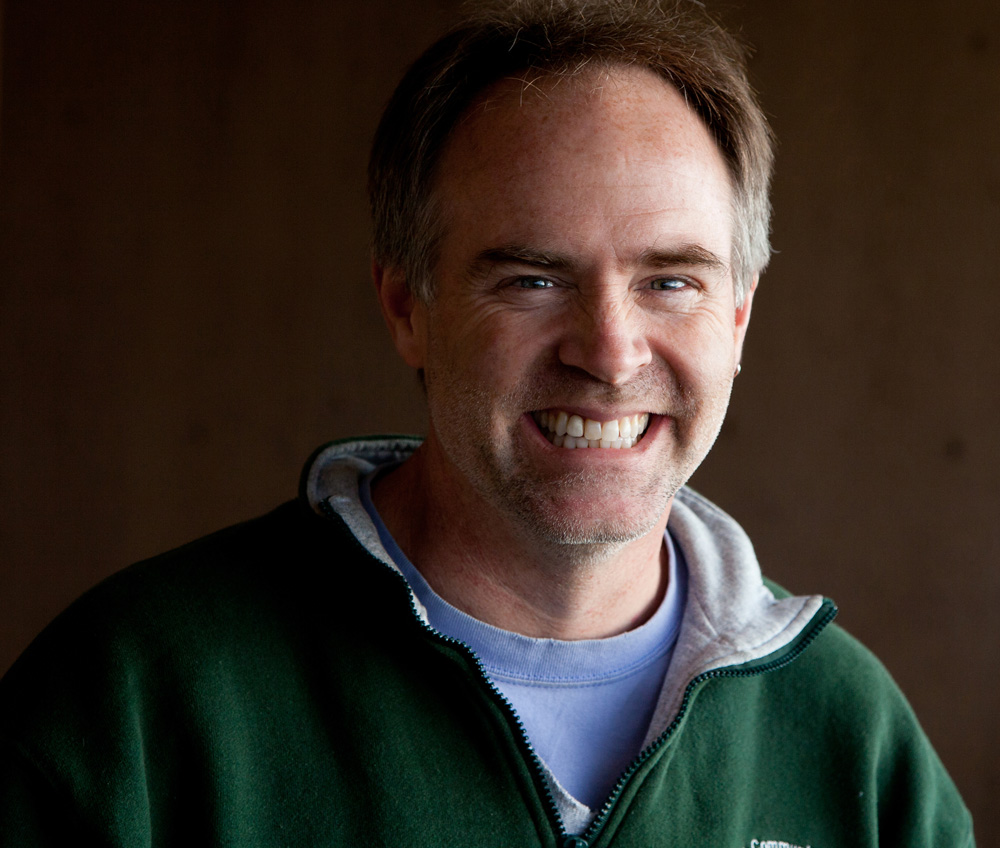 Kevin Parkhurst, LEED AP –Design Coordinator 
Kevin is Founder and President of Design Integration Group, an ecological design, environmental planning and green construction firm. He is the Lead Designer and Project Manager, which includes coordinating the design process for multiple projects within the Studio.  He is passionate about master planning for projects, incorporating the principles of Organic Architecture in responding to client needs, aspects of the particular site, and integration of the building with the natural environment.
Kevin has an extensive background in group decision making processes, environmental planning and policy development and ecological design. He integrates infrastructure and mechanical systems into the design concept which enhance and harmonize with the design.  Kevin is a licensed contractor and has hands-on experience with solar electric and wind power generation systems, working toward minimizing environmental impacts in construction and post construction occupancy.
JOIN US AS WE RESTORE THIS  DESERT SANCTUARY!!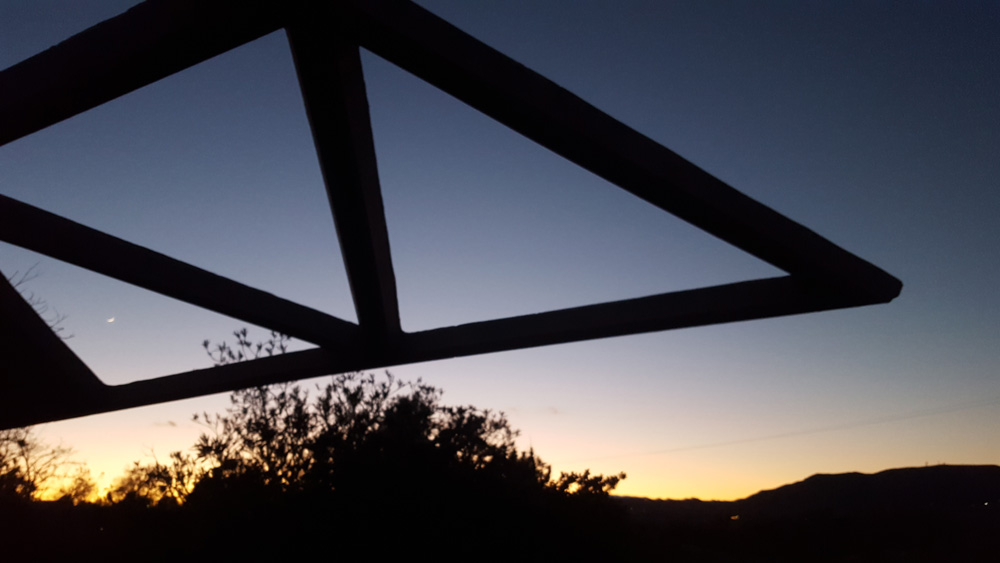 From the JTRC - IOM Archives