BOARD OF TRUSTEES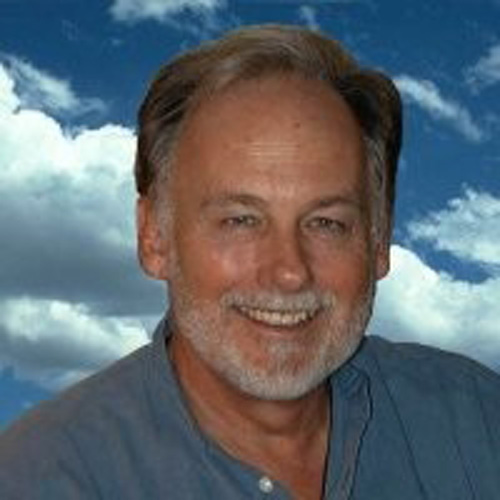 James Burk
President Emeritus
Past President Chairman of the Board
James is a senior partner of the law firm of Burk Law Firm P.C. (DC), and has been in the private practice of law for over 40 years. He specializes in assisting emerging companies in their initial stages of organization and then growing with the companies through the public offering stage.Mr. Burk began his career in 1969 as an attorney with the Federal Trade Commission investigating consumer protection matters. He then returned to his hometown of San Antonio, Texas where he served as Senior Law Clerk to the Chief Judge of United States District Court for the Western District of Texas. After completing his District Court clerkship, he was appointed Attorney-Advisor to a judge on the U.S. Tax Court in Washington, D.C.
He has been a senior partner in law firms located in New York and Washington D.C. and his practice is national in scope. The firm is located in Washington, DC.
His practice includes general business matters including corporations, contracts, mergers, acquisitions, venture capital financings, tax, securities and non-profit law. He has also assisted companies in securing seed and mezzanine funding for emerging companies. He has sat on the board of directors of several non-profit companies including: Institute of Mentalphysics where is he is currently Chairman of the Board and previously on the Boards of Americans For Health Freedom Foundation and the Washington Studio School.
He is the author of How to Start a Business in Maryland, Virginia and the District of Columbia and Financing Your Small Business published by Sphinx Legal, a division of Sourcebooks, Inc. He is a graduate of the University of Texas at Austin Law School and is a member of the bars of the District of Columbia and Texas (inactive).
---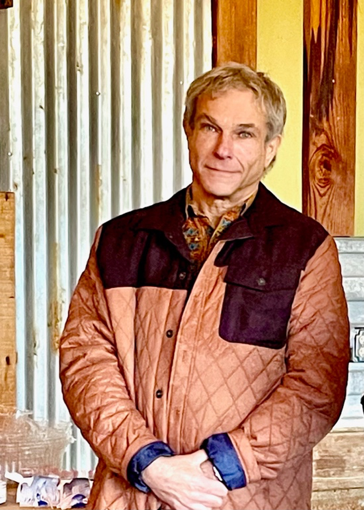 Glen Harris
President, Chairman of the Board
Glen was born and raised in the suburbs of NYC into a family that loved and valued the Arts, Music and Theatre, and graduated with a Bachelors Degree from New York University.
Soon after graduation, Glen moved to Los Angeles and began his 3 + decade career
in television production, including in business and legal affairs, physical production, marketing, talent coordinating, and finally, serving as a Creative Executive for numerous TV series, specials and reality shows. Concurrently, he spent years as a Talent Manager and a Public Relations Executive for both corporate entities and for many actors in the public spotlight.
He first learned the values of philanthropy and community service when he was a young child, when he would voluntarily go door to door collecting money for the Jerry Lewis Muscular Dystrophy Telethon. With a firm commitment to being of service to others and to "giving back" to his communities, Glen has actively volunteered his time and efforts with numerous non-profits, charities, and political action groups throughout his entire adult life. Glen is a passionate and fierce advocate for the arts, for civil and equal rights, and for protecting the earth and all it's beautiful creatures.
Glen and his husband Tom moved full time to Joshua Tree in 2016, where they found their "Forever Home" (and the Joshua Tree Retreat Center). Glen immersed himself in the Arts and Music Communities in the High Desert, and has dedicated his efforts to several local charities, community groups, and organizations.
Glen officially serves as the Morongo Basin/Hi-Desert Field Representative for Dawn Rowe, the Third District Supervisor of San Bernardino County. He is also a "Cattle Baron" of the Friends of Pioneertown, is on the Citizens Advisory Council of the Joshua Basin Water District, and also currently sits on the Boards of Directors of The Morongo Basin Humane Society/Joshua Tree No Kill Shelter in Joshua Tree, and on the Desert Regional Tourism Agency in Yucca Valley.
"Who would have thought that retirement would be so busy and so rewarding?"
---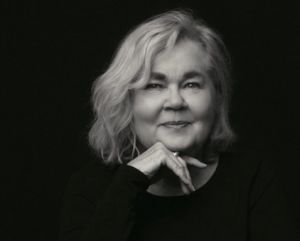 Cheryl Bookout
Vice President
Cheryl Bookout is a filmmaker and artist residing in Joshua Tree, CA. She is Founder and Executive Director of The Chimaera Project, a nonprofit organization that champions women and nonbinary filmmakers. Her Joshua Tree community nonprofit work includes sitting on the Board of Directors for the Joshua Tree Retreat Center, FurstWurld Performing Arts and Mil-Tree Veterans Project. Bookout is the past President of the Southern California Women's Caucus for Art (2012 – 2016). As an individual artist, she is included in the California Women Artist Project archived at the University of Southern California and Special Collections and University Archives, Rutgers University Libraries, a project organized by Gloria Orenstein, Professor of Women in Literature and Art at USC. Cheryl has been a guest on numerous filmmaking and art panels throughout the U.S. Her filmmaking career includes directing, writing and producing the award-winning short documentary film INSIDE THE BEAUTY BUBBLE, producer of the award-winning short films GLORIA'S CALL and PURE; she is currently producing the feature-length documentary ACTING LIKE WOMEN and her short narrative film titled JUST A FRIEND is in post-production. In 2023 she will shoot a proof of concept for her award-winning sci-fi episodic screenplay, WOMEN OF STEEL.
---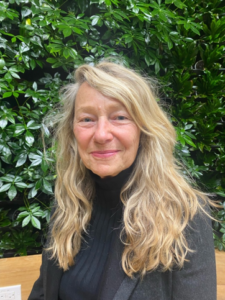 Gloria Ohland
Secretary
Gloria is an advocate, writer and lobbyist, and moved to the desert at the beginning of COVID but continues to work remotely for a nonprofit named Move LA. Her expertise is communications, and she's involved in issues related mostly to transportation, affordable housing, clean air, and climate change, working in LA, at the Capitol in Sacramento, and with Congress. She's written and published a dozen books on these issues and worked on four successful ballot measures passed by LA County voters. Two are funding the build-out of LA's transit system; the other two provide funding to help the homeless and build more affordable housing—together raising about $4 billion/year. Gloria spent her first 16 years in LA writing for the LA Weekly, a newspaper that was then more popular than the LA Times. She's happy to now reside just a stone's throw from the Joshua Tree Retreat Center.
---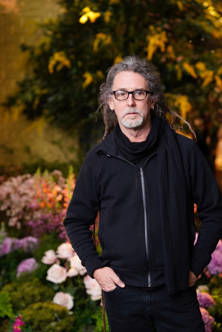 Keith Greco
Board Member
Keith has bounced between his homes in Los Angeles & the Mojave Desert for the better part of four decades. Keith's creation of "Experiential, Interactive & Immersive Events" began generations before these terms were a prevalent part of our global lexicon. His client list, to name a few, includes: Academy of Motion Pictures, Activision, AEG, Adidas, Apple, Coachella Music Festival, Disney, Goldenvoice, Lionsgate Pictures, Netflix, Nike, Paramount Pictures, Sony Pictures, Red Bull, SAG-AFTRA, Warner Bros. and a 25 year run as a hired gun for Cirque du Soleil's special event department. Keith also served as artistic director of the Hunter S. Thompson Memorial & is a founding member of the HST Institute. Keith has been a contributing member of the Burning Man Community for the better part of the past 20 years and continues to design restaurants, retail, residential, festival, special event & amusement spaces throughout our planet.
---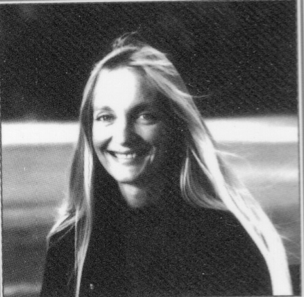 Terry Taylor-Castillo
Executive Director

Terry (aka Terry Lynn Taylor) moved to Joshua Tree in 2014 with her husband Rolo Castillo and opened Taylor Junction art gallery and event space. After reconnecting with friends from the metaphysical world she joined the board of directors of the Institute of Mentalphysics /Joshua Tree Retreat Center, eventually stepping off the board to become the ED.
In her other lives, she was the executive director of a non-profit community art gallery in Pomona, author of several spiritual books on Angel Consciousness, and worked with youth during the 80's and 90's as a teacher and human relations facilitator.
From 2009 to 2013 she was president of the American Legion Auxiliary Unit 30 in Pomona and District 18 community chair, advocating and raising funds for military families and veterans. Her commitment to this work led to her joining the board of Mil-Tree a local non-profit established to bring together veterans, active-duty military, and civilians through communication and the arts.
---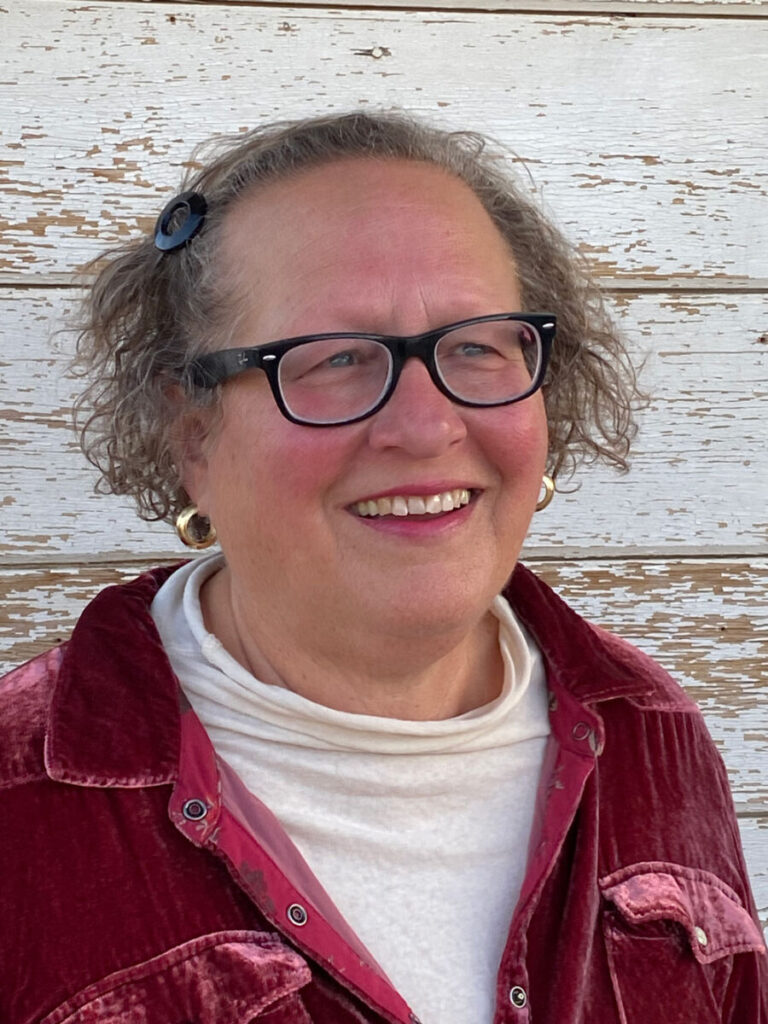 Nancy Klein
Retreat Manager
Nancy comes to us as a seasoned customer service professional with experience in the retail and hospitality industries including See's Candies and Williams-Sonoma. Her background includes a strong focus on employee relations and management.
Since moving to the desert 17 years ago, she was intrigued by and always wanted to work for, the Retreat Center. When the opportunity arose, she was happy to join the team.
She says, "I love booking the retreats and welcoming the many diverse and interesting groups that come here. And hey, if I can assist people on spiritual journeys in some way, then it gives me a sense of purpose."
---
Susie Eaton Thorp
Gift Shop Manager & Curator
Susie has a background in retail management and 30 years of experience in conservation framing. She's worked with artists and galleries in the Santa Ana's artist village, Pomona's arts colony, then opened Bunny Gunner Art services in 2007 in Pomona with her husband Juan where they featured contemporary artists from all over Southern California. They also curated and juried shows throughout the region. They moved the business to the Claremont Village in 2013.
After visiting the Pioneertown and Joshua Tree area for years they decided to buy a home in Pioneertown. They eventually sold the Claremont business in December of 2019. Susie opened a small art gallery during the pandemic in Yucca Valley called Desert Peach. Susie has now joined the team at the Joshua Tree Retreat Center as bookstore manager and art curator for the cafe and gift shop.
" I love working in such a positive and rewarding environment. I love meeting the visitors from all over the world!" The Joshua Tree Retreat Center is a beautiful place. It feels so good to work with strong community builders and people with vision!"
---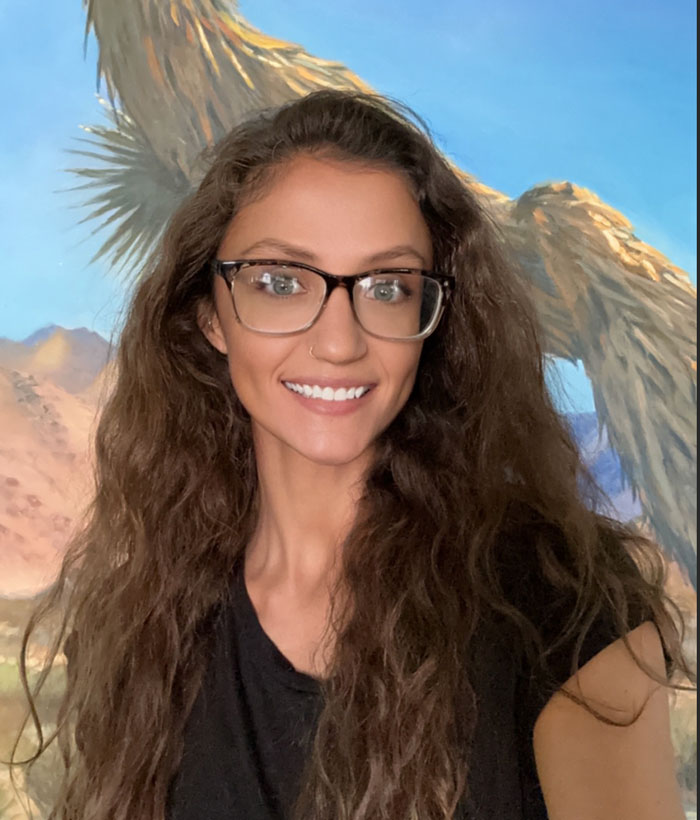 Kristen Burkins
Executive Assistant and Cafe Operations Manager
A native of the Morongo Basin, Kristen brings a deep-rooted connection to the community and land as a fourth-generation resident. With a career spanning over two decades in the realm of customer service, Kristen has not only honed exceptional interpersonal skills but has also cultivated meaningful relationships with the amazing individuals who make up this vibrant community. Having collaborated with numerous community members and organizations over the years, Kristen understands the pulse of the Morongo Basin and looks forward to helping guide it's continued growth.
"Amidst the delicate dance of life in the Mojave, I, a fourth-generation steward of the Morongo Basin, find my heart intertwined with the sands and creosote. In the fragility of this desert ecosystem, I discover strength, and in its whispers, I hear the echoes of generations past, reminding me that our passion for this arid land can nurture it to bloom for generations yet to come." 🌅
---
Cafe Staff
Patrick San Paolo
Brenda Estrada
Aliana O'Connor
Isabel Gutierrez
Karen Willey
Bernard Jackson
David Crawshaw
---